Winter gardens
Aluminium winter garden will give you bright light and more space in your house.
Due to winter garden you will be able to enloy daylight 12 months per year in your own home or in sunny room. Aluminium gives almost unlimited abilities: from the most simple constructions to sophisticated designer's decisions.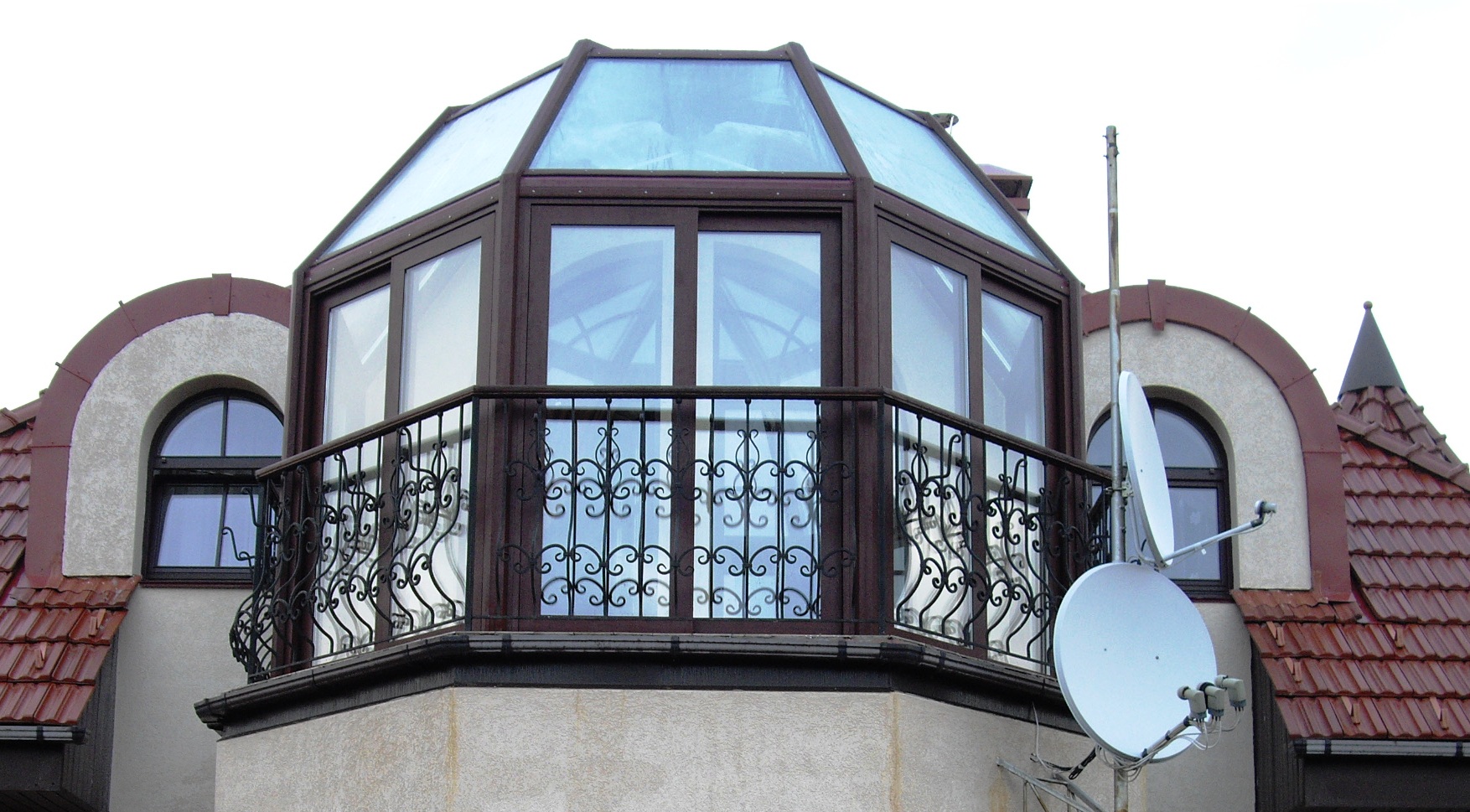 Aluminum winter gardens are widely used in the construction of swimming pools, terraces, verandas, greenhouses, gardens, penthouses and other buildings and structures. Aluminum winter gardens have high heat insulation and noise insulation characteristics, lightness, resistance to temperature changes, resistance to external atmospheric factors, moisture and air tightness, variety of design solutions, wide range of colors, translucent filling, long service life.

Winter gardens from thermo aluminum profile – it's the best protection of premises from temperature extremes. Used in the construction of winter gardens – thermo-profile has several chambers. The thermal brake inside the profile prevents the penetration of cold air inside the premises.
"Tehno Stroy" company carries out a full range of works on the design, manufacture and installation of aluminum winter gardens. The specialists from the design department of our company will fully develop for You the technical documentation of the winter garden project,will tell You which aluminum profile is better to choose.
For the manufacture of winter gardens we use only the leading European profile systems:

Reynaers Aluminium (Belgium);
TS Aluminium (Germany);
Ponzio, Aluprof (Poland);
Profilco, Etem (Greece);
Schuco (Germany).
Advantages of aluminium winter gardens:
Different styles and forms;
Wide colour range;
Wide selection of accessories;
High quality;
Durability.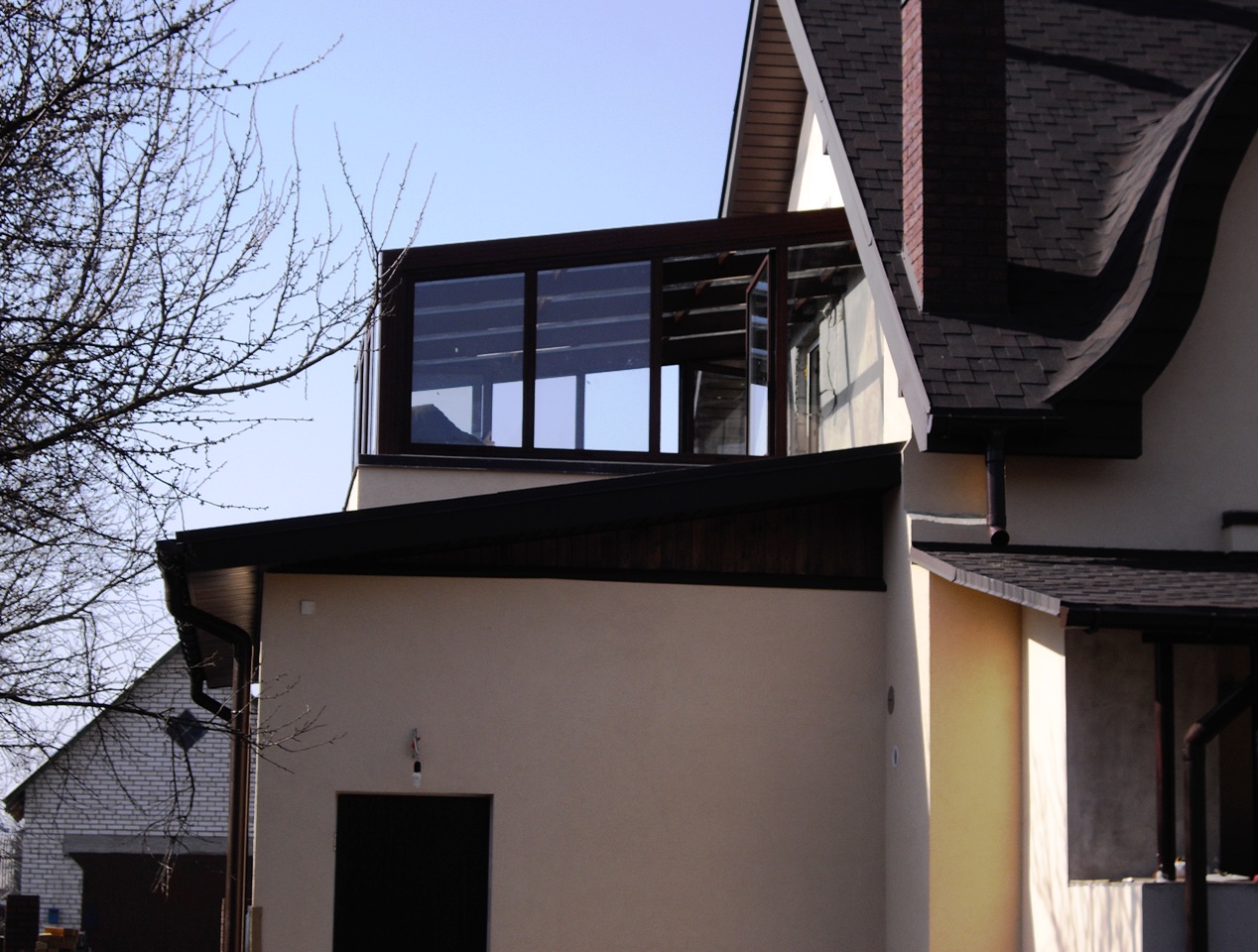 Aluminum winter gardens have many advantages:

A variety of shapes and styles of aluminum profiles;
High thermal and sound insulation;
Full moisture-proof;
Resistance to temperature fluctuations;
Wide color gamma (more than 300 colors powder coating RAL, painting "like wood");
The possibility of installing swing-tilt windows, swing doors, sliding doors, accordion doors;
High quality products.
Practicality and ease of use;



The transluscent filling of winter gardens is made of energy-saving glass packs:

glass packs with tempered glass;
glass packs with tinted glass;
glass packs with safety glass "triplex";
Powder coating according to the RAL scale is used to cover the profiles of the winter gardens structures. More than 400 colors and shades. The possibility of painting in different colors on different sides of the profile.
Widely used coating of aluminum profiles under the structure of wood using vacuum pressing on the finished powder coating. Decorated aluminum profile in appearance does not differ from natural wood, while aluminum is much more resistant to wear and tear and stress, not afraid of temperature extremes, moisture and does not succumb to ultraviolet radiation.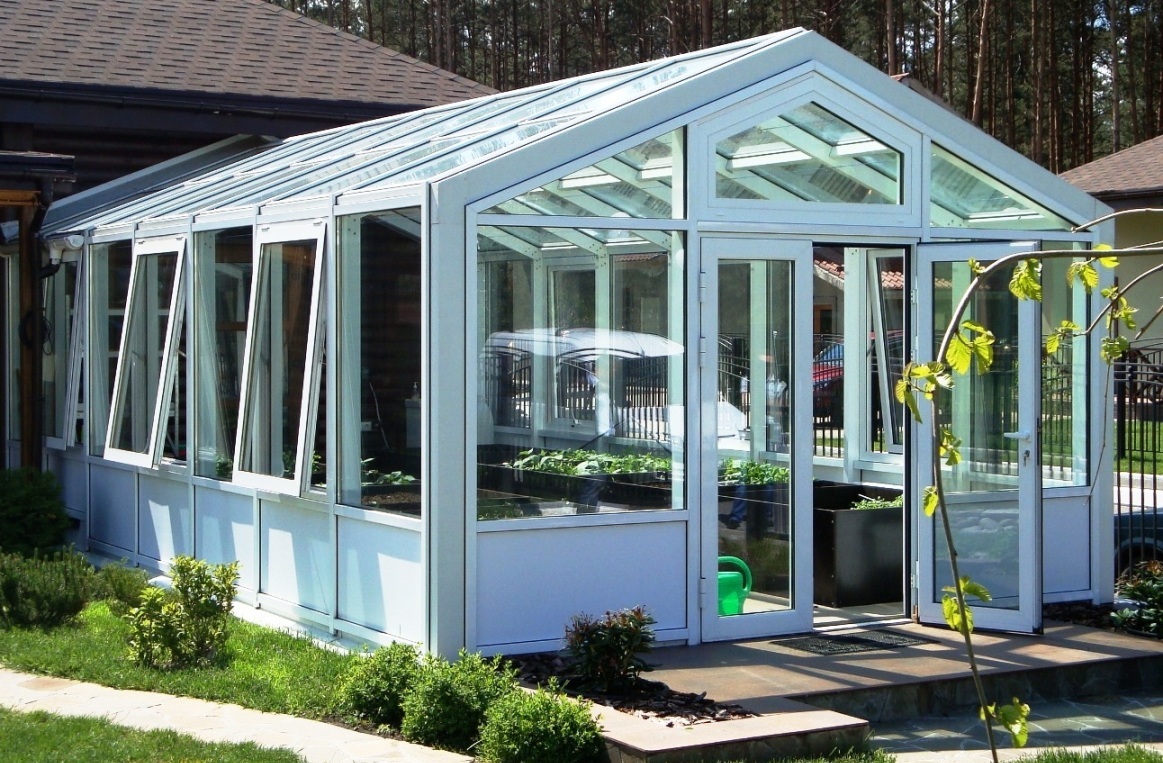 "Tehno Stroy" company provides a 5-year warranty for winter gardens! We provide full warranty and post-warranty service.